Optimising your website is crucial if you want to achieve online success.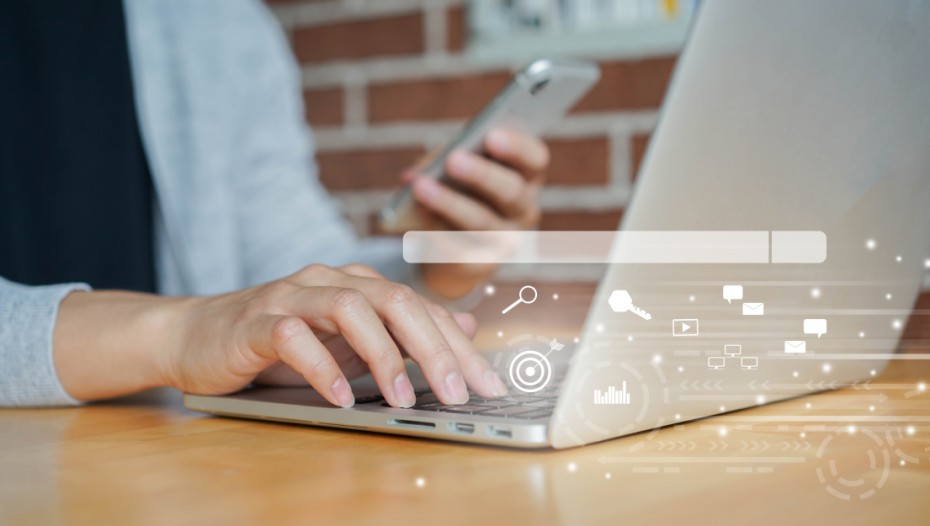 In this guide, we explain the vital processes that ensure your new online platform works as hard as it should.
Conduct Keyword Research
To convert visitors into customers, it's important to rank for the right keywords and phrases that people ACTUALLY use.
We use specialist keyword research tools to find the exact-match 'keywords' which are relevant to your content and business.
We analyse whether these phrases are aligned to your visitor's search intent and ensure you are using them within your meta content.
Optimise your meta content
Page titles and Meta Descriptions help Google (and other search engines) to understand the content on each individual page of a website.
By optimising your 'meta content' we can increase the likelihood that searchers will find and click on your web pages.
Each page should have a unique meta description to encourage users to click and sell your key products or services.
Add unique Alt Text to images
Adding unique alt text to your website images helps your site to be found more easily via visual search.
To comply with best practice, we advise describing each appropriate image in as much specific detail as possible.
Improve internal link structure
Adding some internal links, which connect one page to another, is good for SEO and helps to improve user experience. Basically, it tells search engines that you value the content you are linking to – because it is useful and/or informative.
Install Google Analytics
Google Analytics allows you to view and analyse user activity for your website.
Once your site is live, we install a small piece of code so that Google can provide you with loads of information.
Number of site visits
Most popular pages
Average time on site
Pages per visit
Percentage of new visits
Google Analytics also gives you access to heaps more data, such as where traffic is coming from. It's up to you to decide how much you want to use this data so you can make informed business decisions.
Create a Google Search Console account
Google Search Console monitors and maintain your website's presence and performance within Google search results.
Should any problems or issues arise, it will flag these so that they can be analysed and resolved.
Google Search Console also provides specific data about your keyword rankings and is an essential tool for technical SEO.
Find 404 pages and create 301 redirects
Whilst this is not needed for completely new domains, it is essential for a website migration or website redesign.
To preserve the value of any pages which existed on your old site, and were being ranked by Google, it is essential to make sure they have a suitable alternative or replacement page on your new site.
If the URL format has changed, we set up a 301-redirect from the old URLs to any new URLs, via your site's html access file. This is sometimes referred to as creating a 301-redirect map.
Using a specialist SEO tool like Screaming Frog will identify pages which have a 301 redirect. It will also highlight 404 pages that no longer exist and require action to be taken.
Without doing this important piece of technical SEO, your site could potentially lose its rankings and traffic.
Create and add an XML Sitemap
To ensure Google's crawlers can read and interpret the information on your website, we create an XML sitemap, which is submitted via Google Search Console.
Basically, this allows Google to find and index your web pages so they can appear within search results.